Books
Dr. Handley's books take an in-depth journey into our personality strengths and self-awareness. He outlines how the perception of ourselves and others directly impacts our relationships; professionally and personally.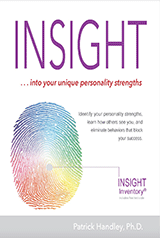 INSIGHT into your Personality Strengths
Paperback
Ideal for self-development; improving communication, interpersonal skills, and personal effectiveness.
Learn more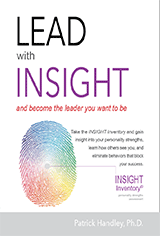 Lead with INSIGHT
Paperback
Ideal for leaders and managers; within organizations, departments, teams, or groups that want to become more effective leaders.
Learn more